Food Access (CalFresh, EBT, SNAP)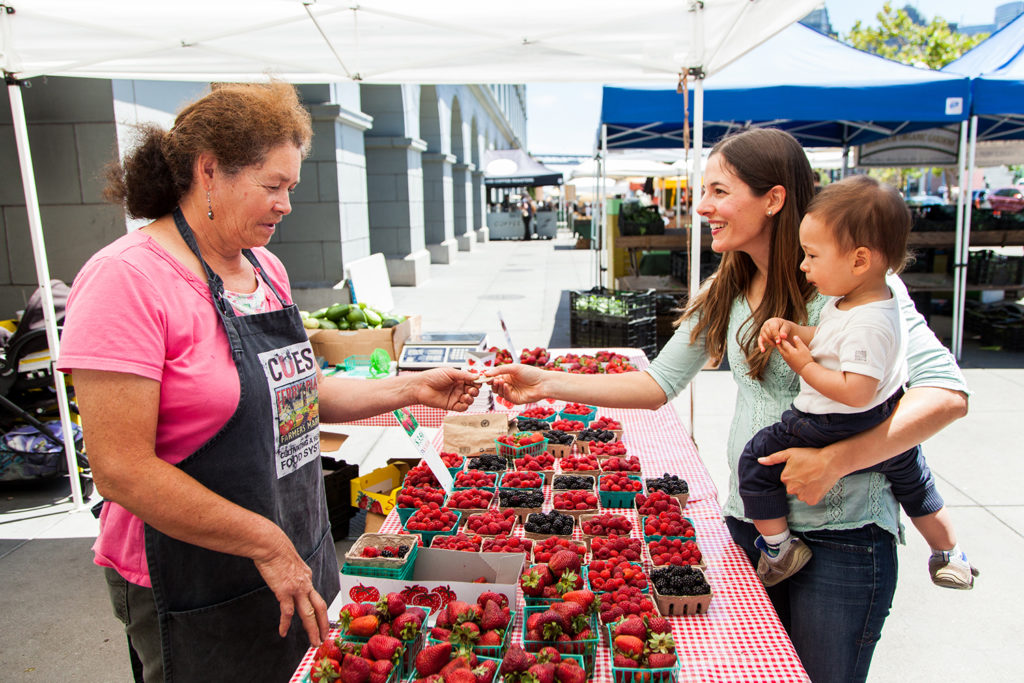 At Foodwise, we believe that fresh, local food is a right, not a privilege. Through programs like CalFresh EBT and Market Match, we're investing in food access programs that make farmers markets inclusive and affordable for all.
Use Your CalFresh EBT Benefits at Foodwise Farmers Markets—and Double Them with Market Match!
As of February 1, 2023, the Market Match maximum is $10 per market day at Foodwise farmers markets.
You can use your CalFresh EBT benefits to purchase fresh food at Foodwise's Ferry Plaza Farmers Market and Mission Community Market. CalFresh (also known as SNAP or food stamps) makes farm-fresh, locally grown foods more affordable for thousands of Californians, while directly supporting small family farms.
It's easy! During market hours, swipe your EBT card at the Foodwise Info Booth to receive market coins to spend in the farmers market. EBT shoppers can double their food dollars (up to $10 per market day) through our Market Match program, which offers free market coins redeemable for fruits and vegetables only.
Frequently Asked Questions
Here are answers to some frequently asked questions about CalFresh EBT and Market Match.
Sign up for our weekly newsletter or follow us on Instagram or Facebook for CalFresh EBT updates, promotions, recipes, and farmers market news.