In Salmon's Absence, Ferry Plaza Fisherman Reel in Other Delicious Fish
Selina Knowles, Communications Coordinator
June 2, 2023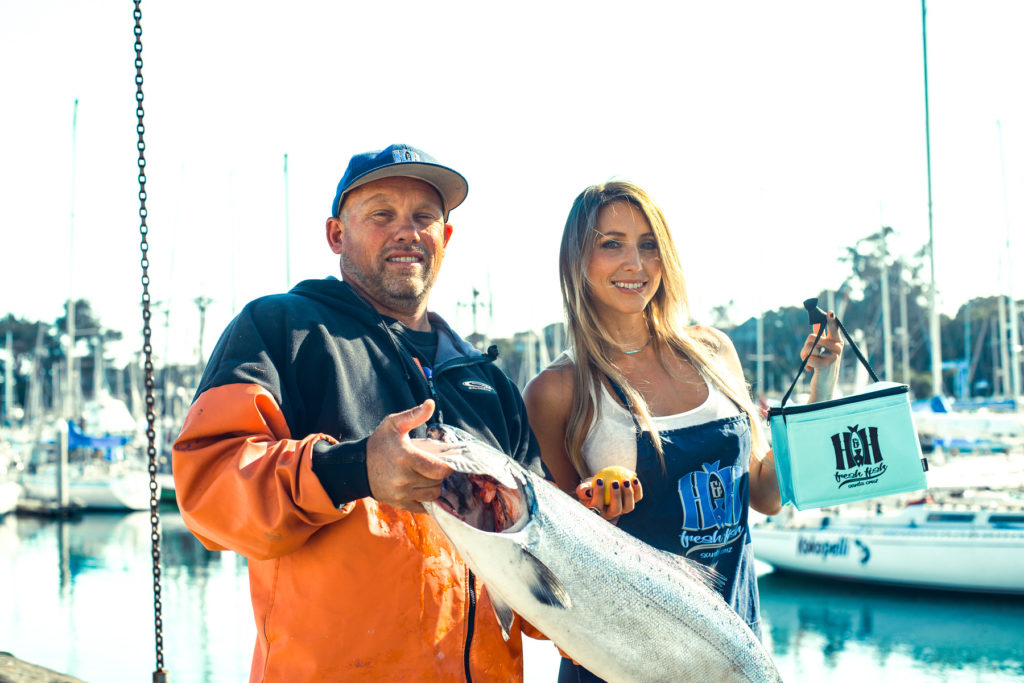 Along with the return of berries and cherries, summer at the farmers market is usually marked by fresh, locally caught salmon. But this year is different: salmon fishing in California has been officially canceled for the 2023 season. The news of the Pacific Fishery Management Council's decision is the result of a record low salmon population, linked to previous drought years. It raises concerns for seafood lovers as well as local fishermen, many of whom heavily rely on their share of the half a billion dollar salmon industry.
It's not all a bust, though. In response to salmon season's cancellation, fishermen at the Ferry Plaza Farmers Market are already shifting gears to bring in other local, seasonal, and equally delicious catches this summer. "It's pretty much all go on all of the other fish," Hans Haveman of H&H Fresh Fish Co. weighs in with optimism. "I'm encouraging people to try and branch out a little bit."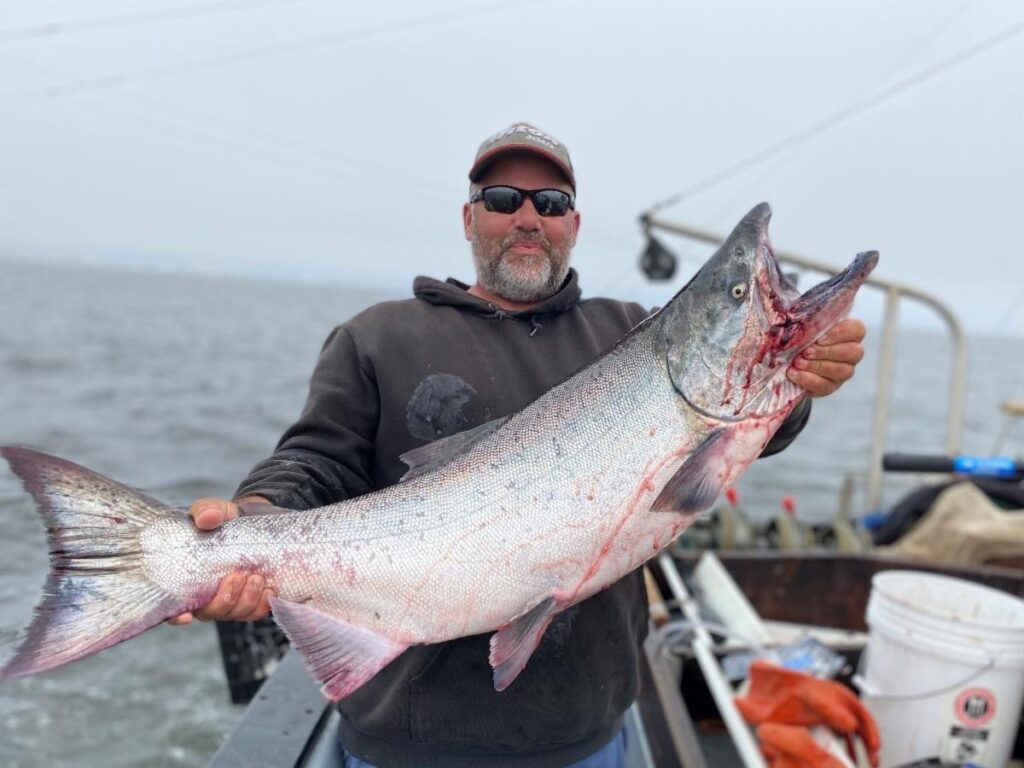 Fisherman Lean on Experience to Adapt
Ferry Plaza Farmers Market shoppers may be familiar with H&H Fresh Fish Co., run by Hans Haveman and Heidi Rhodes, who are celebrating 20 years in business this year, and whose stand has been reliably in the back plaza lineup for over a decade. Based in Santa Cruz, Hans is often out at sea catching fish to bring directly to the Bay Area community, as well as working with other fishermen, both in and north of California.
Earlier this year, Foodwise also welcomed Little Fish Company to the farmers market. Fishing started as a weekend hobby for Brand Little, but it turned into business as he and his wife, Laura, decided to start selling at their hometown farmers market in Auburn, California. Two decades and six boats later, they bring their wild-caught seafood to over 20 farmers markets across the state.
Neither of the seasoned fishmongers is too fazed by extreme seasonal fluctuations, such as the heavy storms seen this past winter. They head into the waters in between bouts of rain and rely on farmers markets to keep their business going. Brand notes that rainspells do affect sales at the farmers market, but says that "for the most part farmers market shoppers tend to come out rain or shine."
But what's happening with salmon this year is unique, a problem that hasn't happened in over 10 years.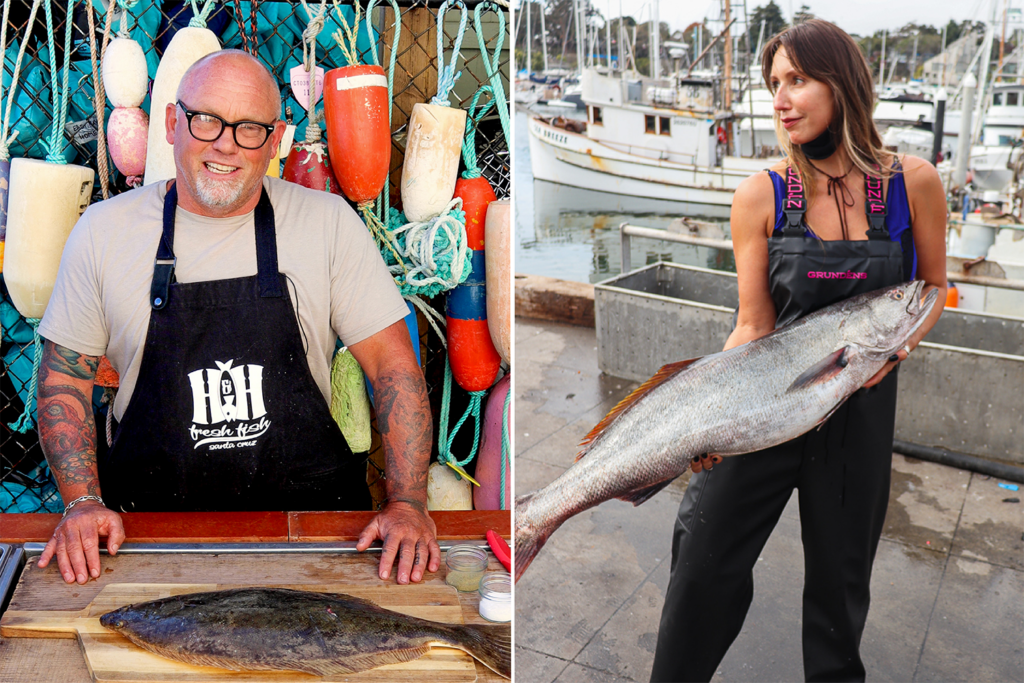 From Rivers to Ocean and Back, Water Management Impacts Salmon
California's salmon season has only been canceled in two prior years, 2008 and 2009. After a record winter of wet weather, how has drought led to a drop-off in California's salmon populations?
"The droughts have been affecting the river system," says Hans. The Sacramento River and the more northern Klamath River are two main rivers that salmon populations spawn in, and the health of each river impacts generations of salmon at any moment.
The river ecosystem is critical to salmon at both ends of their life cycle. A healthy river supports young salmon's growth and mobility in reaching the ocean. Spawning salmon rely on the ability to return to the river and have a safe environment to spawn the next generation.
There are several factors that can impact the health of river systems, and in turn, the health of the salmon population. Water is siphoned from rivers for use in cities and for agriculture. In times of drought, the decreased flow of the river leads to raised temperatures unsuitable for salmon eggs and young salmon.
Water management practices exacerbate drought conditions for salmon, according to Brand "We've completely decimated our rivers by shipping all the water out of the river system, and there's no water left for fish."
The stark salmon numbers recorded this year may be a repercussion of California's 2011-2017 drought, which lines up with the duration of a salmon's hatching to spawning cycle, as they spend up to six years out at sea. Even as the state gradually moves out of extreme drought conditions, the water supply continues to be strained by other factors. According to Hans, supporting hatcheries is one way to prevent salmon shortage moving forward, along with amplifying fishermens' voices in policy decisions. Until that happens, fishermen are trying out different strategies to adapt to the absence of this beloved fish.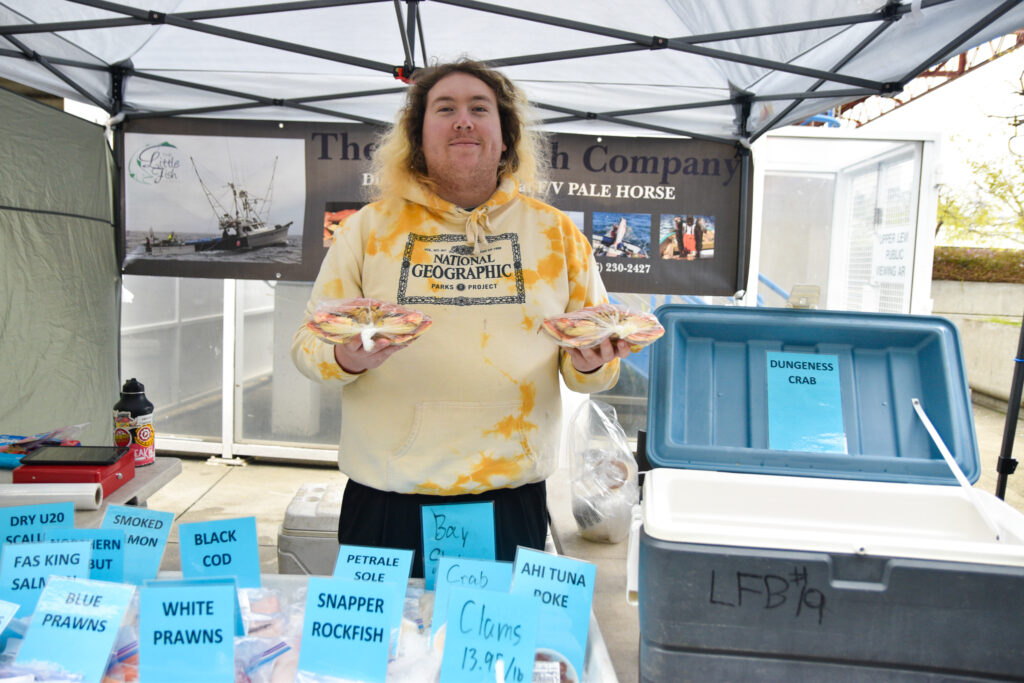 Albacore Tuna, Black Cod, and Crab Take Salmon's Place on the Summer Menu
"We're just doing various things to try to make ends meet," says Brand. Normally, Little Fish Company would be salmon fishing now, but he's shifting his efforts to locally fishing Black cod, a rich and flavorful catch sometimes called "butterfish," and halibut, a mild and sweet-tasting fish, perfect for summer ceviche.
He's also hopeful about an experimental permit that's allowing him to extend his crab catching season, especially since the official season got a late start this year after December storms. Using ropeless pop-up gear, Brand is able to continue catching crab through the end of June without threatening the humpback whales that visit at this time of year.
At H&H Fresh Fish Co., Hans is also shifting strategies going into summer, saying , "We're able to adjust and pivot." There are a few summer catches he's excited to bring to the farmers market in the coming months, including swordfish, an excellent grilling option according to Hans.
As a fish purveyor, H&H Fresh Fish Co. will also bring out-of-California catches to the farmers market. They'll have some Hawaiian opah (moonfish), which tastes somewhat similar to tuna, and Alaskan salmon, both Coho and Chinook.
Also at the Ferry Plaza Farmers Market, Cap'n Mike's Holy Smoke is known for delicious smoked salmon offerings like brined lox, smoked salmon "bricks," and "swim jim" salmon jerky. Being a small business, they're able to maintain their salmon supply through their fishing connections north of California in Washington and Alaska, but they'll also be amping up their other offerings. At their stand, keep an eye out for their buttery Black Cod and Smoked Albacore Tuna (both flaky style and cold smoked lox style) and Steelhead Trout.
"We're still making it up as we go," says fishmonger Brand about how they're weathering the canceled salmon season at Little Fish Company. While it's certain that this summer will pass without California-caught salmon, seafood enthusiasts will have an opportunity to be adventurous, talk to their local fishmonger, and try other fresh, local summer catches at the farmers market, as we wait and see what's to come in seasons ahead.
Support H&H Fresh Fish Co., Little Fish Company, and Cap'n Mike's Holy Smoke at the Ferry Plaza Farmers Market on Saturdays.