Building Equity for Black Entrepreneurs
Wednesday, June 21, 2023, 5:00 pm - 8:00 pm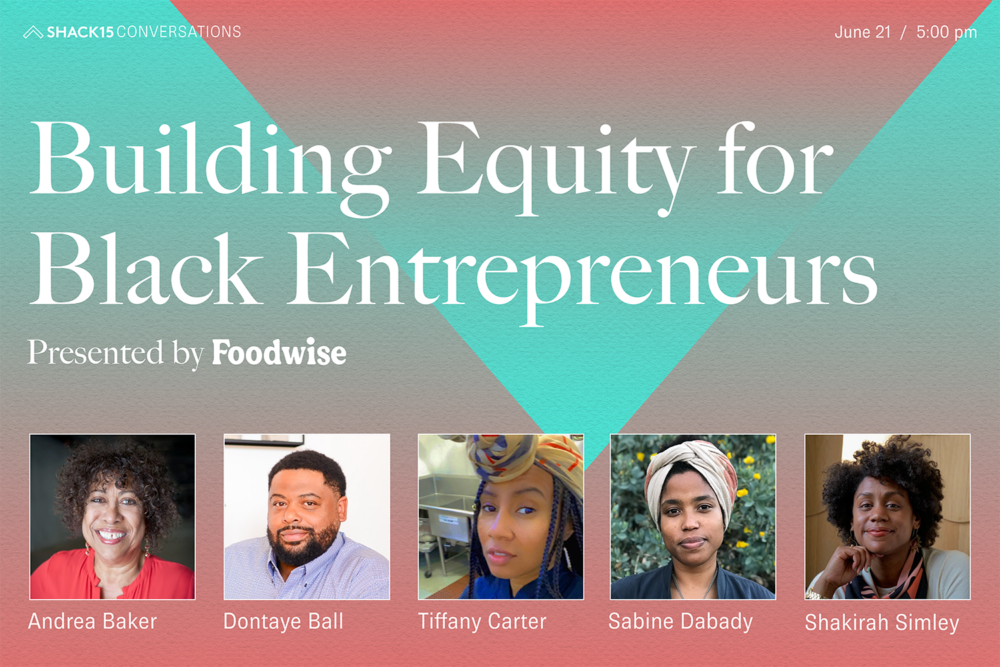 As we honor Juneteenth and celebrate Black liberation this month, how can we continue to support Black communities and businesses year round, in San Francisco and beyond? Black Americans continue to face systemic barriers and have been disproportionately impacted by the pandemic, but Black-led community organizations are leading the way to create a more equitable future.
Hear from organizers and food entrepreneurs who are developing innovative, community-based models to uplift Black food culture and traditions, provide market opportunities, and build wealth, health, and power in Bay Area Black communities. Join us to learn how you can support these efforts and get involved.
This event features partners in Foodwise's Building Equity program, which supports the business growth, economic viability, and asset-building of BIPOC food entrepreneurs.
Speakers
Location
SHACK15 is located on the 2nd floor of San Francisco's Ferry Building. Please use the elevator to come to the 2nd floor in the Ferry Building's "Office Lobby" – located underneath the giant clock tower, on the left side of the main market entrance.
RSVP Required. Tickets are non-refundable.
Run of Show
5pm – arrival and networking
6pm – panel discussion
7pm – reception
This event is 21+. Please review SHACK15's House Rules and Guest Code of Conduct.