Chef Sarah Germany
Saturday, June 10, 2023, 10:30 am - 11:45 am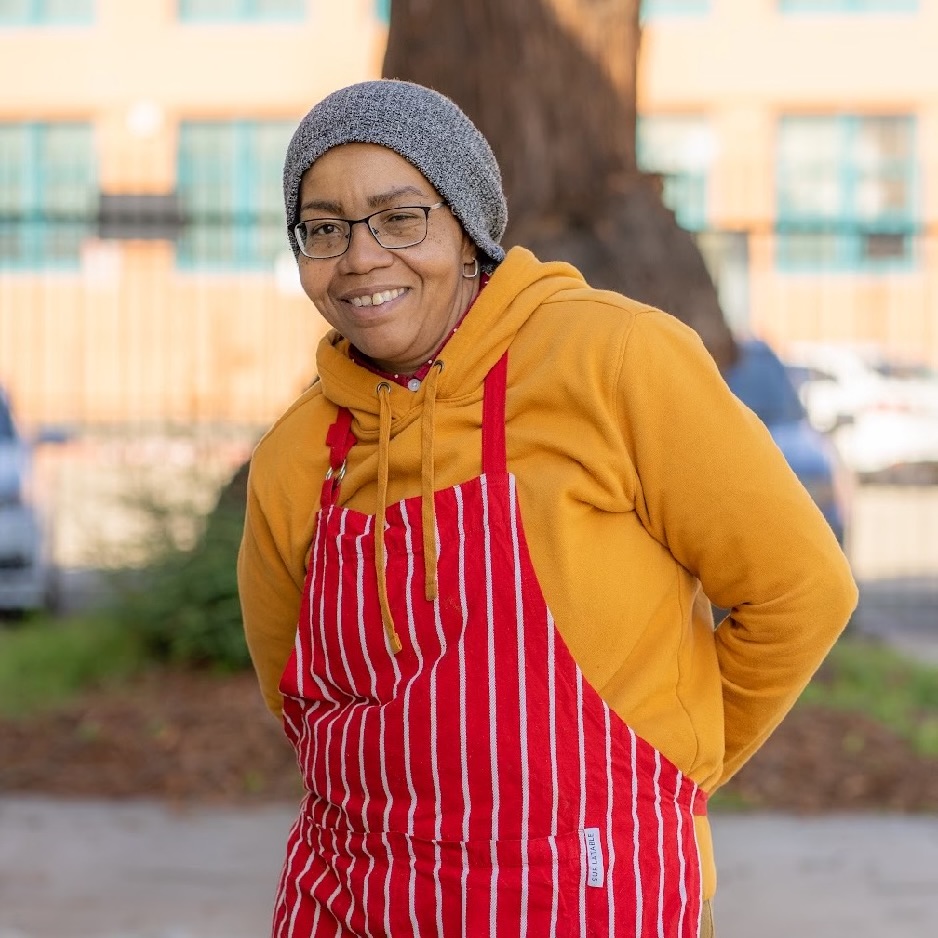 Stop by the Foodwise Classroom for a cooking demo featuring the seasonal bounty of the Ferry Plaza Farmers Market, as part of a day of celebration at Juneteenth on the Waterfront on June 10, 2023.
Chef Sarah Germany is the creative spirit behind Chef Sarah G Productions. She is a chef, an educator, and an East Oakland community member. She also lives with Achalasia, Arthritis, and Hidradenitis suppurativa, and is a recovering fast-food addict.
With over 25 years of experience in the fields of Education, Social Services, and Culinary Arts, Sarah holds a BA from Skidmore College in Sociology as well as an MA in English from Long Island University, with post-graduate work in Urban Studies. She has studied food in five countries; taught undergraduate composition at Long Island and Cornell Universities in NY; and, in the late nineties, managed the only comprehensive education and employment-training unit servicing homeless, runaway and at-risk street youth in New York City. Sarah is also an aspiring writer who is currently seeking representation for her full-length work: "Stories from the Kitchen: There's Healing at the Table, Ya'll." Learn more about Chef Sarah's personal journey.
Chef Sarah will be demoing Smoked Catfish Chowder. Be sure to visit Chef Sarah Germany's tent at Juneteenth on the Waterfront on the adjacent Ferry Terminal Plaza to purchase her smoked catfish and medicinal hot sauces.
All demos take place in the Foodwise Classroom (under the tents in front of the Ferry Building) and are free to the public, with recipes and samples for all.