John Arcudi, Delfina
Saturday, June 24, 2023, 12:00 pm - 12:45 pm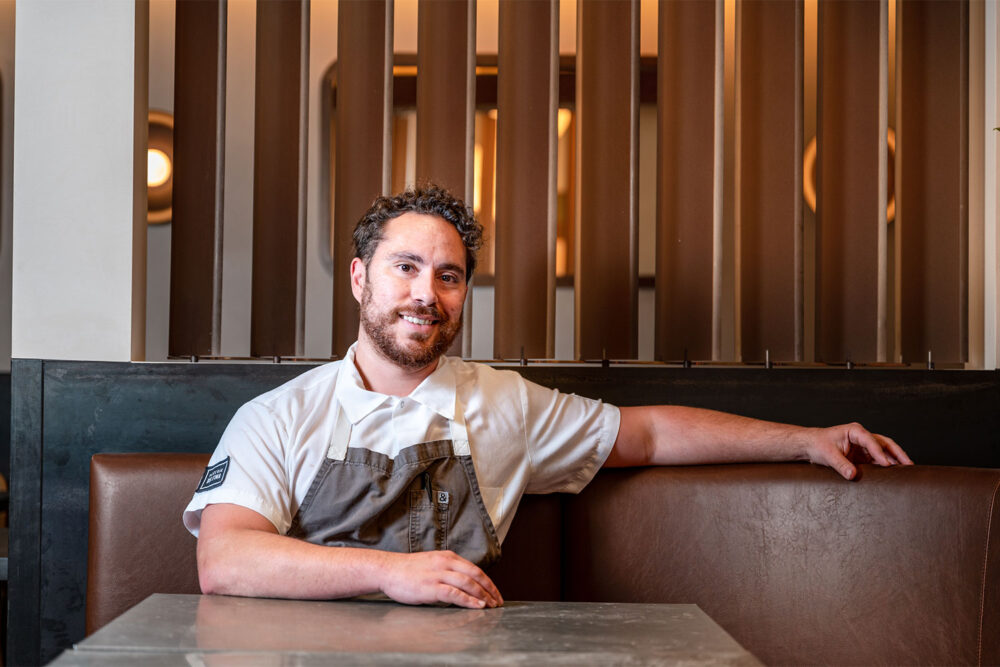 Stop by the Foodwise Classroom for a cooking demo featuring the seasonal bounty of the Ferry Plaza Farmers Market.
John Arcudi is the talented Chef de Cuisine at San Francisco's beloved Delfina restaurant. Drawing inspiration from his weekly trips to the farmers market, John's cooking philosophy is simple and evident in the dishes he creates: great ingredients make great food.
A Bay Area native born and raised in an Italian-American family, John developed an affinity for cooking at an early age. He has worked his way through several great San Francisco restaurants, learning the ins and outs of the industry and honing his skills, until eventually landing at San Francisco's beloved Delfina restaurant in 2013. Since then, Chef Arcudi has worked his way up the ranks in the kitchen, quickly becoming sous chef at Delfina, followed by Chef de Cuisine at Pizzeria Delfina in Burlingame where he played a key role in opening the new location, and finally making his way back to San Francisco where he would take on his current role as Chef de Cuisine at the Mission's original Delfina location. For the past 10 years, Chef Arcudi has made his mark on the Delfina legacy, proving time and time again that great ingredients make great food, and great people make Delfina.
All demos take place in the Foodwise Classroom (under the tents in front of the Ferry Building) and are free to the public, with recipes and samples for all.