Katie Reicher, Greens Restaurant
Saturday, July 8, 2023, 11:00 am - 11:45 am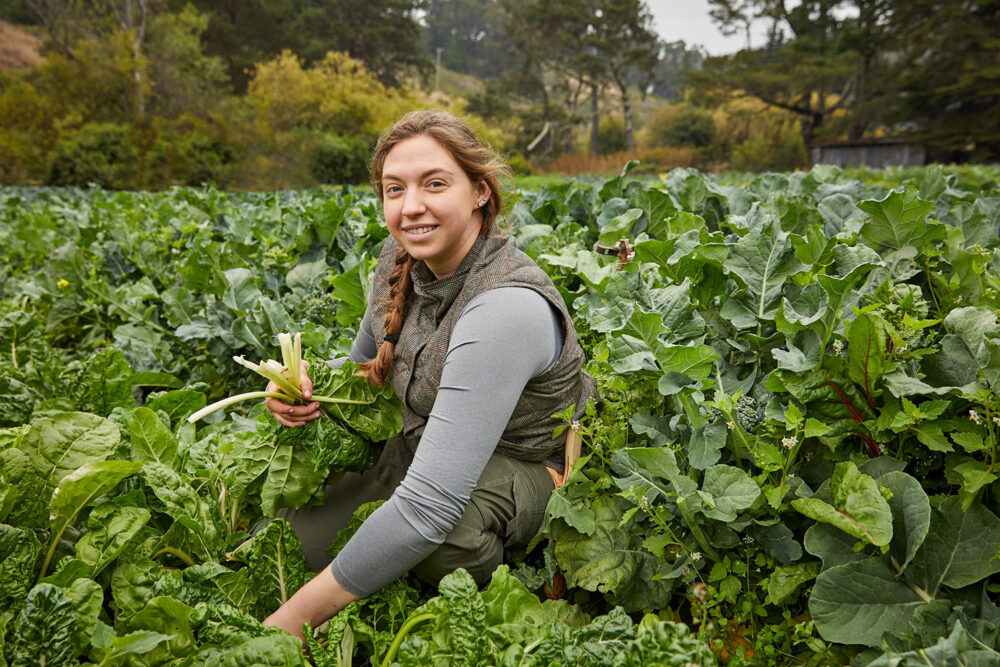 Stop by the Foodwise Classroom for a cooking demo featuring the seasonal bounty of the Ferry Plaza Farmers Market.
As Executive Chef of the legendary Greens Restaurant in San Francisco, Katie Reicher creates inspired seasonal cuisine served in a welcoming environment that makes every guest feel like family. This approach extends to her kitchen staff as well, where each member feels valued, both as an individual and as part of the team, in an environment that is inclusive and rewarding.
Katie continues to move the art of vegetarian cuisine forward, incorporating traditional methods while letting the seasons guide her, and by sourcing the best possible products from local artisans and farms such as Green Gulch. Inspired by the restaurant's rich heritage along with her own vision for the limitless potential of vegetarian cuisine, Katie says it best: "My hope is that our guests leave Greens feeling nourished—physically, spiritually, and emotionally."
All demos take place in the Foodwise Classroom (under the tents in front of the Ferry Building) and are free to the public, with recipes and samples for all.